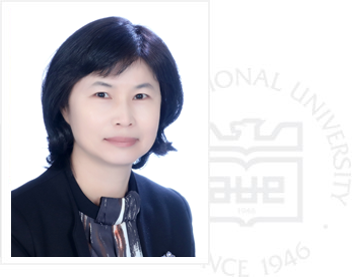 PNU, College of Dentistry
Cho, Bong-Hae
Welcome to the Pusan National University, College of Dentistry!
Established in 1981, the College of Dentistry of Pusan National University has served as a leading role in the field of dental education and research in Korea and has produced competent dentists who fulfill social responsibilities and remarkable researchers.
In 2015 the school opened a 3-year pre-dental course, since then the school consists of half of the students from the pre-dental course and the other half from college graduates. This merging system stimulates the students with diverse academic backgrounds to enhance the creativity and integrated thinking abilities.
Dental school is situated in Yangsan Campus built in 2009. This health science specialized campus includes medical, oriental medical, nursing school and their hospitals, and a university-industrial complex as well. It gives the students a chance to experience comprehensive and collaborative team-based care with other health care professionals. Dental Hospital, newly constructed in 2009, is a valuable dental resource to the community. It has state-of-the-art facilities with pleasant environment and gets credit for excellent dental care and clinical education.
Moreover international student exchange programs allow students to cultivate a global mindset and have an open mind toward the world beyond the community.
The devoted faculty members of the school are doing their best to nurture the next generation of dental health care leaders who meet Pusan National University's educational philosophy of 'Truth', 'Freedom', and 'Service'.
Accredited by the KIDEE(Korean Institute of Dental Education and Evaluation), the school is committed to growing in its purpose of education, patient care, research and service and keep trying to perform its role of a global standard for dental education.
I sincerely welcome you to join Pusan National University, College of Dentistry and have an opportunity to contribute to the future of dental science and human welfare.
Thank you